More flexible, more capable and now with automatic grain alignment.
Tests beverage shell sizes from 200 through 206 diameters (209 on application) with no change parts required. Includes optical grain alignment and automatic sorting of passed and failed ends.
Tests:
Curl Height
Countersink
Unit Height
Panel Depth
Curl Opening
External Curl Diameter
Internal Curl Diameter
FEATURES
V2 Microprocessor Controller. (No PC or MS Windows)
15" Colour LCD Touch Screen interface.
Automatic Tab Locater system allows testing of tabbed Full Panel Ends.
Automatic Grain Alignment.
5 Load Bins – adjustable size.
Ethernet Data Transfer.
USB port for program updates, settings backup and off line data storage.
INCLUDES
Operation Manual including spare parts and safety test procedures.
5 Adjustable End Bins.
Combined Curl Opening/Curl Diameter Setting Master. Note: Master supplied will be close to median diameter of ends to be tested. We recommend the maximum difference from Master to End diameter is 10mm.
Power Lead (to suit region)
Gauge Safety Test Report. Record of safety feature testing.
Calibration Certificate. Traceable to NATA/NIST
OPTIONAL EXTRAS
Combination Curl Diameter/Opening Master
Hardened, precision ground 440C stainless steel.
Supplied with NATA/NIST certificate.
NOTE: Versatile recommend that Curl Diameter Masters are purchased to ensure the maximum difference from Master to End diameter is 10mm
Adjustable End Bin.
Set of 5 bins.
Spares Kit
Kit includes-
-7 Probe Boot Kit
-8 Relay Kit
-9 Vacuum pad kit.
-10 Fuse kit.
MAINTENANCE GUIDES
Warning
: Use of undefined constant type - assumed 'type' (this will throw an Error in a future version of PHP) in
/home/customer/www/versatiletechnology.com.au/public_html/wp-content/themes/bones/single-versatile_product.php
on line
244
Warning
: Use of undefined constant postId - assumed 'postId' (this will throw an Error in a future version of PHP) in
/home/customer/www/versatiletechnology.com.au/public_html/wp-content/themes/bones/single-versatile_product.php
on line
251
Warning
: Use of undefined constant type - assumed 'type' (this will throw an Error in a future version of PHP) in
/home/customer/www/versatiletechnology.com.au/public_html/wp-content/themes/bones/single-versatile_product.php
on line
244
Warning
: Use of undefined constant postId - assumed 'postId' (this will throw an Error in a future version of PHP) in
/home/customer/www/versatiletechnology.com.au/public_html/wp-content/themes/bones/single-versatile_product.php
on line
251
Warning
: Use of undefined constant type - assumed 'type' (this will throw an Error in a future version of PHP) in
/home/customer/www/versatiletechnology.com.au/public_html/wp-content/themes/bones/single-versatile_product.php
on line
244
Warning
: Use of undefined constant postId - assumed 'postId' (this will throw an Error in a future version of PHP) in
/home/customer/www/versatiletechnology.com.au/public_html/wp-content/themes/bones/single-versatile_product.php
on line
251
Warning
: Use of undefined constant type - assumed 'type' (this will throw an Error in a future version of PHP) in
/home/customer/www/versatiletechnology.com.au/public_html/wp-content/themes/bones/single-versatile_product.php
on line
244
Warning
: Use of undefined constant postId - assumed 'postId' (this will throw an Error in a future version of PHP) in
/home/customer/www/versatiletechnology.com.au/public_html/wp-content/themes/bones/single-versatile_product.php
on line
251
Warning
: Use of undefined constant type - assumed 'type' (this will throw an Error in a future version of PHP) in
/home/customer/www/versatiletechnology.com.au/public_html/wp-content/themes/bones/single-versatile_product.php
on line
244
Warning
: Use of undefined constant postId - assumed 'postId' (this will throw an Error in a future version of PHP) in
/home/customer/www/versatiletechnology.com.au/public_html/wp-content/themes/bones/single-versatile_product.php
on line
251
Warning
: Use of undefined constant type - assumed 'type' (this will throw an Error in a future version of PHP) in
/home/customer/www/versatiletechnology.com.au/public_html/wp-content/themes/bones/single-versatile_product.php
on line
244
Warning
: Use of undefined constant postId - assumed 'postId' (this will throw an Error in a future version of PHP) in
/home/customer/www/versatiletechnology.com.au/public_html/wp-content/themes/bones/single-versatile_product.php
on line
251
Warning
: Use of undefined constant type - assumed 'type' (this will throw an Error in a future version of PHP) in
/home/customer/www/versatiletechnology.com.au/public_html/wp-content/themes/bones/single-versatile_product.php
on line
244
Warning
: Use of undefined constant postId - assumed 'postId' (this will throw an Error in a future version of PHP) in
/home/customer/www/versatiletechnology.com.au/public_html/wp-content/themes/bones/single-versatile_product.php
on line
251
Warning
: Use of undefined constant type - assumed 'type' (this will throw an Error in a future version of PHP) in
/home/customer/www/versatiletechnology.com.au/public_html/wp-content/themes/bones/single-versatile_product.php
on line
244
Warning
: Use of undefined constant postId - assumed 'postId' (this will throw an Error in a future version of PHP) in
/home/customer/www/versatiletechnology.com.au/public_html/wp-content/themes/bones/single-versatile_product.php
on line
251
Warning
: Use of undefined constant type - assumed 'type' (this will throw an Error in a future version of PHP) in
/home/customer/www/versatiletechnology.com.au/public_html/wp-content/themes/bones/single-versatile_product.php
on line
244
Warning
: Use of undefined constant postId - assumed 'postId' (this will throw an Error in a future version of PHP) in
/home/customer/www/versatiletechnology.com.au/public_html/wp-content/themes/bones/single-versatile_product.php
on line
251
Warning
: Use of undefined constant type - assumed 'type' (this will throw an Error in a future version of PHP) in
/home/customer/www/versatiletechnology.com.au/public_html/wp-content/themes/bones/single-versatile_product.php
on line
244
Warning
: Use of undefined constant postId - assumed 'postId' (this will throw an Error in a future version of PHP) in
/home/customer/www/versatiletechnology.com.au/public_html/wp-content/themes/bones/single-versatile_product.php
on line
251
Warning
: Use of undefined constant type - assumed 'type' (this will throw an Error in a future version of PHP) in
/home/customer/www/versatiletechnology.com.au/public_html/wp-content/themes/bones/single-versatile_product.php
on line
244
Warning
: Use of undefined constant videoId - assumed 'videoId' (this will throw an Error in a future version of PHP) in
/home/customer/www/versatiletechnology.com.au/public_html/wp-content/themes/bones/single-versatile_product.php
on line
246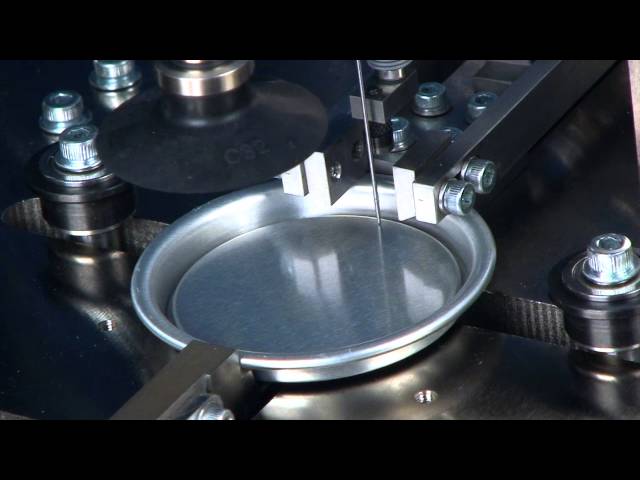 Warning
: Use of undefined constant type - assumed 'type' (this will throw an Error in a future version of PHP) in
/home/customer/www/versatiletechnology.com.au/public_html/wp-content/themes/bones/single-versatile_product.php
on line
244
Warning
: Use of undefined constant videoId - assumed 'videoId' (this will throw an Error in a future version of PHP) in
/home/customer/www/versatiletechnology.com.au/public_html/wp-content/themes/bones/single-versatile_product.php
on line
246
Warning
: Use of undefined constant type - assumed 'type' (this will throw an Error in a future version of PHP) in
/home/customer/www/versatiletechnology.com.au/public_html/wp-content/themes/bones/single-versatile_product.php
on line
244
Warning
: Use of undefined constant postId - assumed 'postId' (this will throw an Error in a future version of PHP) in
/home/customer/www/versatiletechnology.com.au/public_html/wp-content/themes/bones/single-versatile_product.php
on line
251
Warning
: Use of undefined constant type - assumed 'type' (this will throw an Error in a future version of PHP) in
/home/customer/www/versatiletechnology.com.au/public_html/wp-content/themes/bones/single-versatile_product.php
on line
244
Warning
: Use of undefined constant postId - assumed 'postId' (this will throw an Error in a future version of PHP) in
/home/customer/www/versatiletechnology.com.au/public_html/wp-content/themes/bones/single-versatile_product.php
on line
251
Warning
: Use of undefined constant type - assumed 'type' (this will throw an Error in a future version of PHP) in
/home/customer/www/versatiletechnology.com.au/public_html/wp-content/themes/bones/single-versatile_product.php
on line
244
Warning
: Use of undefined constant postId - assumed 'postId' (this will throw an Error in a future version of PHP) in
/home/customer/www/versatiletechnology.com.au/public_html/wp-content/themes/bones/single-versatile_product.php
on line
251