The World Standard just got better, with our internationally patented tab tracer!
The Versatile Technology TK065 Openability Gauge is the market leading pressurised automatic pop and tear gauge and is used by all the major end makers worldwide.
It is unparalleled when it comes to available test modes, features and end capacity.
Test Modes
Pop and Tear No Pressure
Pop and Tear Single Pressure
Pop and Tear Dual Pressure (Pasteurisation simulation)
Missile/Vent
Tab Tuck under
Fast Open/Thermal Checks
Rivet Tightness
FEATURES
Sizes: 200 – 206 (209 on request)
Tab Tracer for automatic tab alignment and rivet tightness under no force.
V2 Microprocessor Controller with 15" Colour LCD Touch Screen interface. (No PC or MS Windows)
Real time graphing of force, angle, and pressure.
Non-contact camera-based automatic tab alignment.
Mechanical tab rotation for tab strength to 90, 180 or 270 degrees for tab strength testing
End Capacity 480 ends
Camera checks for missile and tuck under.
Auto saving of previous 50 test sequences
Output Data caching – when network connection is lost the output data is saved locally until  the network connection is re-established.
Ethernet Data Transfer
USB port for program updates, settings backup and off line data storage.
Standard Colour: Blue Hammertone Powder Coat
INCLUDES
Operation Manual including spare parts and safety test procedures.
Power Lead (to suit region)
Gauge Safety Test Report. Record of safety feature testing.
Calibration Certificate. Traceable to NATA/NIST
OPTIONAL EXTRAS
Additional Change-part
Sizes from 200,202,204,206 (209 on application)
Note that one size is supplied with the gauge.
Calibration Weight Set
allows periodic calibration of force measurement system
NATA certified (Internationally traceable)
consists of:
1 x 10N slotted mass

2 x 20N slotted mass
1 x openability hanger
TK065G Service Pack
Includes all parts for standard service
Consists of:
O Ring Kit

Vacuum Pad Kit
1 x 7472: End Gripper (pair)
2 x 7735: Change Part Spring (3/pkt)
Pressure Calibration Gauge
Allows periodic calibration of pressure measurement system.
Model: DRUCK DPI 705
Complete with carry case, tubing and calibration connector
20Bar Full Scale
Basic accuracy ±0.2% of FS
NATA Certified. (Internationally traceable)
Adjustable End Bin
Extra set of 4 bins
Spares Kit
Kit includes-
Relay kit
Vacuum pad kit.
Fuse kit.
MAINTENANCE GUIDES
Warning
: Use of undefined constant type - assumed 'type' (this will throw an Error in a future version of PHP) in
/home/customer/www/versatiletechnology.com.au/public_html/wp-content/themes/bones/single-versatile_product.php
on line
244
Warning
: Use of undefined constant postId - assumed 'postId' (this will throw an Error in a future version of PHP) in
/home/customer/www/versatiletechnology.com.au/public_html/wp-content/themes/bones/single-versatile_product.php
on line
251
Warning
: Use of undefined constant type - assumed 'type' (this will throw an Error in a future version of PHP) in
/home/customer/www/versatiletechnology.com.au/public_html/wp-content/themes/bones/single-versatile_product.php
on line
244
Warning
: Use of undefined constant postId - assumed 'postId' (this will throw an Error in a future version of PHP) in
/home/customer/www/versatiletechnology.com.au/public_html/wp-content/themes/bones/single-versatile_product.php
on line
251
Warning
: Use of undefined constant type - assumed 'type' (this will throw an Error in a future version of PHP) in
/home/customer/www/versatiletechnology.com.au/public_html/wp-content/themes/bones/single-versatile_product.php
on line
244
Warning
: Use of undefined constant postId - assumed 'postId' (this will throw an Error in a future version of PHP) in
/home/customer/www/versatiletechnology.com.au/public_html/wp-content/themes/bones/single-versatile_product.php
on line
251
Warning
: Use of undefined constant type - assumed 'type' (this will throw an Error in a future version of PHP) in
/home/customer/www/versatiletechnology.com.au/public_html/wp-content/themes/bones/single-versatile_product.php
on line
244
Warning
: Use of undefined constant postId - assumed 'postId' (this will throw an Error in a future version of PHP) in
/home/customer/www/versatiletechnology.com.au/public_html/wp-content/themes/bones/single-versatile_product.php
on line
251
Warning
: Use of undefined constant type - assumed 'type' (this will throw an Error in a future version of PHP) in
/home/customer/www/versatiletechnology.com.au/public_html/wp-content/themes/bones/single-versatile_product.php
on line
244
Warning
: Use of undefined constant postId - assumed 'postId' (this will throw an Error in a future version of PHP) in
/home/customer/www/versatiletechnology.com.au/public_html/wp-content/themes/bones/single-versatile_product.php
on line
251
Warning
: Use of undefined constant type - assumed 'type' (this will throw an Error in a future version of PHP) in
/home/customer/www/versatiletechnology.com.au/public_html/wp-content/themes/bones/single-versatile_product.php
on line
244
Warning
: Use of undefined constant postId - assumed 'postId' (this will throw an Error in a future version of PHP) in
/home/customer/www/versatiletechnology.com.au/public_html/wp-content/themes/bones/single-versatile_product.php
on line
251
Warning
: Use of undefined constant type - assumed 'type' (this will throw an Error in a future version of PHP) in
/home/customer/www/versatiletechnology.com.au/public_html/wp-content/themes/bones/single-versatile_product.php
on line
244
Warning
: Use of undefined constant postId - assumed 'postId' (this will throw an Error in a future version of PHP) in
/home/customer/www/versatiletechnology.com.au/public_html/wp-content/themes/bones/single-versatile_product.php
on line
251
Warning
: Use of undefined constant type - assumed 'type' (this will throw an Error in a future version of PHP) in
/home/customer/www/versatiletechnology.com.au/public_html/wp-content/themes/bones/single-versatile_product.php
on line
244
Warning
: Use of undefined constant postId - assumed 'postId' (this will throw an Error in a future version of PHP) in
/home/customer/www/versatiletechnology.com.au/public_html/wp-content/themes/bones/single-versatile_product.php
on line
251
Warning
: Use of undefined constant type - assumed 'type' (this will throw an Error in a future version of PHP) in
/home/customer/www/versatiletechnology.com.au/public_html/wp-content/themes/bones/single-versatile_product.php
on line
244
Warning
: Use of undefined constant postId - assumed 'postId' (this will throw an Error in a future version of PHP) in
/home/customer/www/versatiletechnology.com.au/public_html/wp-content/themes/bones/single-versatile_product.php
on line
251
Warning
: Use of undefined constant type - assumed 'type' (this will throw an Error in a future version of PHP) in
/home/customer/www/versatiletechnology.com.au/public_html/wp-content/themes/bones/single-versatile_product.php
on line
244
Warning
: Use of undefined constant postId - assumed 'postId' (this will throw an Error in a future version of PHP) in
/home/customer/www/versatiletechnology.com.au/public_html/wp-content/themes/bones/single-versatile_product.php
on line
251
Warning
: Use of undefined constant type - assumed 'type' (this will throw an Error in a future version of PHP) in
/home/customer/www/versatiletechnology.com.au/public_html/wp-content/themes/bones/single-versatile_product.php
on line
244
Warning
: Use of undefined constant postId - assumed 'postId' (this will throw an Error in a future version of PHP) in
/home/customer/www/versatiletechnology.com.au/public_html/wp-content/themes/bones/single-versatile_product.php
on line
251
Warning
: Use of undefined constant type - assumed 'type' (this will throw an Error in a future version of PHP) in
/home/customer/www/versatiletechnology.com.au/public_html/wp-content/themes/bones/single-versatile_product.php
on line
244
Warning
: Use of undefined constant postId - assumed 'postId' (this will throw an Error in a future version of PHP) in
/home/customer/www/versatiletechnology.com.au/public_html/wp-content/themes/bones/single-versatile_product.php
on line
251
Warning
: Use of undefined constant type - assumed 'type' (this will throw an Error in a future version of PHP) in
/home/customer/www/versatiletechnology.com.au/public_html/wp-content/themes/bones/single-versatile_product.php
on line
244
Warning
: Use of undefined constant postId - assumed 'postId' (this will throw an Error in a future version of PHP) in
/home/customer/www/versatiletechnology.com.au/public_html/wp-content/themes/bones/single-versatile_product.php
on line
251
Warning
: Use of undefined constant type - assumed 'type' (this will throw an Error in a future version of PHP) in
/home/customer/www/versatiletechnology.com.au/public_html/wp-content/themes/bones/single-versatile_product.php
on line
244
Warning
: Use of undefined constant postId - assumed 'postId' (this will throw an Error in a future version of PHP) in
/home/customer/www/versatiletechnology.com.au/public_html/wp-content/themes/bones/single-versatile_product.php
on line
251
Warning
: Use of undefined constant type - assumed 'type' (this will throw an Error in a future version of PHP) in
/home/customer/www/versatiletechnology.com.au/public_html/wp-content/themes/bones/single-versatile_product.php
on line
244
Warning
: Use of undefined constant postId - assumed 'postId' (this will throw an Error in a future version of PHP) in
/home/customer/www/versatiletechnology.com.au/public_html/wp-content/themes/bones/single-versatile_product.php
on line
251
Warning
: Use of undefined constant type - assumed 'type' (this will throw an Error in a future version of PHP) in
/home/customer/www/versatiletechnology.com.au/public_html/wp-content/themes/bones/single-versatile_product.php
on line
244
Warning
: Use of undefined constant videoId - assumed 'videoId' (this will throw an Error in a future version of PHP) in
/home/customer/www/versatiletechnology.com.au/public_html/wp-content/themes/bones/single-versatile_product.php
on line
246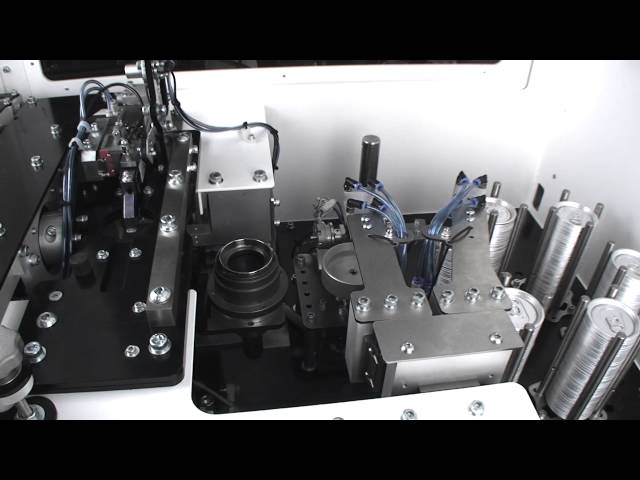 Warning
: Use of undefined constant type - assumed 'type' (this will throw an Error in a future version of PHP) in
/home/customer/www/versatiletechnology.com.au/public_html/wp-content/themes/bones/single-versatile_product.php
on line
244
Warning
: Use of undefined constant videoId - assumed 'videoId' (this will throw an Error in a future version of PHP) in
/home/customer/www/versatiletechnology.com.au/public_html/wp-content/themes/bones/single-versatile_product.php
on line
246
Warning
: Use of undefined constant type - assumed 'type' (this will throw an Error in a future version of PHP) in
/home/customer/www/versatiletechnology.com.au/public_html/wp-content/themes/bones/single-versatile_product.php
on line
244
Warning
: Use of undefined constant videoId - assumed 'videoId' (this will throw an Error in a future version of PHP) in
/home/customer/www/versatiletechnology.com.au/public_html/wp-content/themes/bones/single-versatile_product.php
on line
246