Scan both cans and cups on the same gauge with no need to stop or change parts.
360º  Automatic continuous scanning graph displays true maximum, minimum and average wall thickness plus can height instantly.
Standard beverage can diameters including 202, 204, 206 and 211 cans without changeover.
Standard beverage can heights from 250ml through to 610ml without changeover.
FEATURES
Measures lubricated cans and cups.
Automatic metal grain alignment for cups.
Programmable wall thickness location.
Instant graphing of Top Wall, Mid Wall and Vertical Scan.
Physical indent to assess scanned data with the product.
Single Point, Multi Point and Scanned Wall Thickness for lubricated cans.
V2 Microprocessor Controller. No PC and no Microsoft Windows
15" Colour LCD touch screen interface
4 lane conveyor.
Ethernet Data Transfer.
USB port for program updates, settings backup and off line data storage.
Standard Colour:  Blue Hammertone Powder Coat.
INCLUDES
Operation manual including spare parts and safety test procedures.
Power lead to suit region.
Gauge Safety Test Report and record of safety feature testing.
Calibration ceertificate traceable to NATA/NIST
OPTIONAL EXTRAS
AD142B Spares kit that includes:
Warning
: Use of undefined constant type - assumed 'type' (this will throw an Error in a future version of PHP) in
/home/customer/www/versatiletechnology.com.au/public_html/wp-content/themes/bones/single-versatile_product.php
on line
244
Warning
: Use of undefined constant postId - assumed 'postId' (this will throw an Error in a future version of PHP) in
/home/customer/www/versatiletechnology.com.au/public_html/wp-content/themes/bones/single-versatile_product.php
on line
251
Warning
: Use of undefined constant type - assumed 'type' (this will throw an Error in a future version of PHP) in
/home/customer/www/versatiletechnology.com.au/public_html/wp-content/themes/bones/single-versatile_product.php
on line
244
Warning
: Use of undefined constant postId - assumed 'postId' (this will throw an Error in a future version of PHP) in
/home/customer/www/versatiletechnology.com.au/public_html/wp-content/themes/bones/single-versatile_product.php
on line
251
Warning
: Use of undefined constant type - assumed 'type' (this will throw an Error in a future version of PHP) in
/home/customer/www/versatiletechnology.com.au/public_html/wp-content/themes/bones/single-versatile_product.php
on line
244
Warning
: Use of undefined constant postId - assumed 'postId' (this will throw an Error in a future version of PHP) in
/home/customer/www/versatiletechnology.com.au/public_html/wp-content/themes/bones/single-versatile_product.php
on line
251
Warning
: Use of undefined constant type - assumed 'type' (this will throw an Error in a future version of PHP) in
/home/customer/www/versatiletechnology.com.au/public_html/wp-content/themes/bones/single-versatile_product.php
on line
244
Warning
: Use of undefined constant postId - assumed 'postId' (this will throw an Error in a future version of PHP) in
/home/customer/www/versatiletechnology.com.au/public_html/wp-content/themes/bones/single-versatile_product.php
on line
251
Warning
: Use of undefined constant type - assumed 'type' (this will throw an Error in a future version of PHP) in
/home/customer/www/versatiletechnology.com.au/public_html/wp-content/themes/bones/single-versatile_product.php
on line
244
Warning
: Use of undefined constant postId - assumed 'postId' (this will throw an Error in a future version of PHP) in
/home/customer/www/versatiletechnology.com.au/public_html/wp-content/themes/bones/single-versatile_product.php
on line
251
Warning
: Use of undefined constant type - assumed 'type' (this will throw an Error in a future version of PHP) in
/home/customer/www/versatiletechnology.com.au/public_html/wp-content/themes/bones/single-versatile_product.php
on line
244
Warning
: Use of undefined constant postId - assumed 'postId' (this will throw an Error in a future version of PHP) in
/home/customer/www/versatiletechnology.com.au/public_html/wp-content/themes/bones/single-versatile_product.php
on line
251
Warning
: Use of undefined constant type - assumed 'type' (this will throw an Error in a future version of PHP) in
/home/customer/www/versatiletechnology.com.au/public_html/wp-content/themes/bones/single-versatile_product.php
on line
244
Warning
: Use of undefined constant postId - assumed 'postId' (this will throw an Error in a future version of PHP) in
/home/customer/www/versatiletechnology.com.au/public_html/wp-content/themes/bones/single-versatile_product.php
on line
251
Warning
: Use of undefined constant type - assumed 'type' (this will throw an Error in a future version of PHP) in
/home/customer/www/versatiletechnology.com.au/public_html/wp-content/themes/bones/single-versatile_product.php
on line
244
Warning
: Use of undefined constant postId - assumed 'postId' (this will throw an Error in a future version of PHP) in
/home/customer/www/versatiletechnology.com.au/public_html/wp-content/themes/bones/single-versatile_product.php
on line
251
Warning
: Use of undefined constant type - assumed 'type' (this will throw an Error in a future version of PHP) in
/home/customer/www/versatiletechnology.com.au/public_html/wp-content/themes/bones/single-versatile_product.php
on line
244
Warning
: Use of undefined constant postId - assumed 'postId' (this will throw an Error in a future version of PHP) in
/home/customer/www/versatiletechnology.com.au/public_html/wp-content/themes/bones/single-versatile_product.php
on line
251
Warning
: Use of undefined constant type - assumed 'type' (this will throw an Error in a future version of PHP) in
/home/customer/www/versatiletechnology.com.au/public_html/wp-content/themes/bones/single-versatile_product.php
on line
244
Warning
: Use of undefined constant postId - assumed 'postId' (this will throw an Error in a future version of PHP) in
/home/customer/www/versatiletechnology.com.au/public_html/wp-content/themes/bones/single-versatile_product.php
on line
251
Warning
: Use of undefined constant type - assumed 'type' (this will throw an Error in a future version of PHP) in
/home/customer/www/versatiletechnology.com.au/public_html/wp-content/themes/bones/single-versatile_product.php
on line
244
Warning
: Use of undefined constant postId - assumed 'postId' (this will throw an Error in a future version of PHP) in
/home/customer/www/versatiletechnology.com.au/public_html/wp-content/themes/bones/single-versatile_product.php
on line
251
Warning
: Use of undefined constant type - assumed 'type' (this will throw an Error in a future version of PHP) in
/home/customer/www/versatiletechnology.com.au/public_html/wp-content/themes/bones/single-versatile_product.php
on line
244
Warning
: Use of undefined constant postId - assumed 'postId' (this will throw an Error in a future version of PHP) in
/home/customer/www/versatiletechnology.com.au/public_html/wp-content/themes/bones/single-versatile_product.php
on line
251
Warning
: Use of undefined constant type - assumed 'type' (this will throw an Error in a future version of PHP) in
/home/customer/www/versatiletechnology.com.au/public_html/wp-content/themes/bones/single-versatile_product.php
on line
244
Warning
: Use of undefined constant postId - assumed 'postId' (this will throw an Error in a future version of PHP) in
/home/customer/www/versatiletechnology.com.au/public_html/wp-content/themes/bones/single-versatile_product.php
on line
251
Warning
: Use of undefined constant type - assumed 'type' (this will throw an Error in a future version of PHP) in
/home/customer/www/versatiletechnology.com.au/public_html/wp-content/themes/bones/single-versatile_product.php
on line
244
Warning
: Use of undefined constant postId - assumed 'postId' (this will throw an Error in a future version of PHP) in
/home/customer/www/versatiletechnology.com.au/public_html/wp-content/themes/bones/single-versatile_product.php
on line
251
Warning
: Use of undefined constant type - assumed 'type' (this will throw an Error in a future version of PHP) in
/home/customer/www/versatiletechnology.com.au/public_html/wp-content/themes/bones/single-versatile_product.php
on line
244
Warning
: Use of undefined constant postId - assumed 'postId' (this will throw an Error in a future version of PHP) in
/home/customer/www/versatiletechnology.com.au/public_html/wp-content/themes/bones/single-versatile_product.php
on line
251
Warning
: Use of undefined constant type - assumed 'type' (this will throw an Error in a future version of PHP) in
/home/customer/www/versatiletechnology.com.au/public_html/wp-content/themes/bones/single-versatile_product.php
on line
244
Warning
: Use of undefined constant postId - assumed 'postId' (this will throw an Error in a future version of PHP) in
/home/customer/www/versatiletechnology.com.au/public_html/wp-content/themes/bones/single-versatile_product.php
on line
251
Warning
: Use of undefined constant type - assumed 'type' (this will throw an Error in a future version of PHP) in
/home/customer/www/versatiletechnology.com.au/public_html/wp-content/themes/bones/single-versatile_product.php
on line
244
Warning
: Use of undefined constant videoId - assumed 'videoId' (this will throw an Error in a future version of PHP) in
/home/customer/www/versatiletechnology.com.au/public_html/wp-content/themes/bones/single-versatile_product.php
on line
246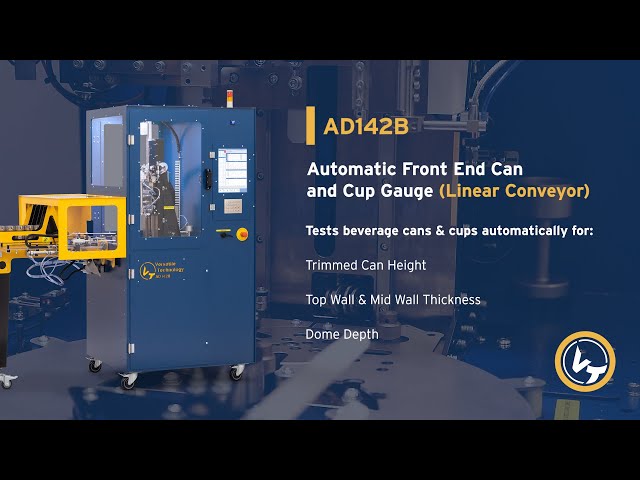 Warning
: Use of undefined constant type - assumed 'type' (this will throw an Error in a future version of PHP) in
/home/customer/www/versatiletechnology.com.au/public_html/wp-content/themes/bones/single-versatile_product.php
on line
244
Warning
: Use of undefined constant videoId - assumed 'videoId' (this will throw an Error in a future version of PHP) in
/home/customer/www/versatiletechnology.com.au/public_html/wp-content/themes/bones/single-versatile_product.php
on line
246