World's only fully automatic multi-size Pop and Tear tester for Full Panel Opening ends.
Automatic Pop & Tear testing of easy open ends – 60 through 99 mm diameter
Tests
Pre Pop
Pop & Tear
Force & Angle
FEATURES
V2 Microprocessor Controller with 15" Colour LCD Touch Screen interface. (No PC or MS Windows)
Real time graphing of force / angle / time
Automatic Tab Alignment
4 End Bins – 60 ends per bin minimum.
EzoTorque (Optional)
Ethernet Data Transfer
USB port for program updates, settings backup and off line data storage
Standard Colour: Blue Hammertone Powder Coat
INCLUDES
Operation Manual including spare parts and safety test procedures.
Power Lead (to suit region)
Gauge Safety Test Report. Record of safety feature testing.
Calibration Certificate. Traceable to NATA/NIST
OPTIONAL EXTRAS
Calibration Weight Set
Allows periodic calibration of force measurement system.
NATA certified (Internationally traceable)
Consists of:
1 x 10N Slotted Mass
2 x 20N Slotted Mass
1 x Weight Hanger
Adjustable End Bin
Set of 4 bins.
Spares Kit
Kit includes:
3x 343: 3.15A Slo-Blo Fuse
2x 7987: SPDT 16A Relay
2x 2455: DPDT 8A Relay
2x 2049: NC Contact Block (Red)
4x 11069: Vacuum Pad  
MAINTENANCE GUIDES
Warning
: Use of undefined constant type - assumed 'type' (this will throw an Error in a future version of PHP) in
/home/customer/www/versatiletechnology.com.au/public_html/wp-content/themes/bones/single-versatile_product.php
on line
244
Warning
: Use of undefined constant postId - assumed 'postId' (this will throw an Error in a future version of PHP) in
/home/customer/www/versatiletechnology.com.au/public_html/wp-content/themes/bones/single-versatile_product.php
on line
251
Warning
: Use of undefined constant type - assumed 'type' (this will throw an Error in a future version of PHP) in
/home/customer/www/versatiletechnology.com.au/public_html/wp-content/themes/bones/single-versatile_product.php
on line
244
Warning
: Use of undefined constant postId - assumed 'postId' (this will throw an Error in a future version of PHP) in
/home/customer/www/versatiletechnology.com.au/public_html/wp-content/themes/bones/single-versatile_product.php
on line
251
Warning
: Use of undefined constant type - assumed 'type' (this will throw an Error in a future version of PHP) in
/home/customer/www/versatiletechnology.com.au/public_html/wp-content/themes/bones/single-versatile_product.php
on line
244
Warning
: Use of undefined constant postId - assumed 'postId' (this will throw an Error in a future version of PHP) in
/home/customer/www/versatiletechnology.com.au/public_html/wp-content/themes/bones/single-versatile_product.php
on line
251
Warning
: Use of undefined constant type - assumed 'type' (this will throw an Error in a future version of PHP) in
/home/customer/www/versatiletechnology.com.au/public_html/wp-content/themes/bones/single-versatile_product.php
on line
244
Warning
: Use of undefined constant postId - assumed 'postId' (this will throw an Error in a future version of PHP) in
/home/customer/www/versatiletechnology.com.au/public_html/wp-content/themes/bones/single-versatile_product.php
on line
251
Warning
: Use of undefined constant type - assumed 'type' (this will throw an Error in a future version of PHP) in
/home/customer/www/versatiletechnology.com.au/public_html/wp-content/themes/bones/single-versatile_product.php
on line
244
Warning
: Use of undefined constant postId - assumed 'postId' (this will throw an Error in a future version of PHP) in
/home/customer/www/versatiletechnology.com.au/public_html/wp-content/themes/bones/single-versatile_product.php
on line
251
Warning
: Use of undefined constant type - assumed 'type' (this will throw an Error in a future version of PHP) in
/home/customer/www/versatiletechnology.com.au/public_html/wp-content/themes/bones/single-versatile_product.php
on line
244
Warning
: Use of undefined constant postId - assumed 'postId' (this will throw an Error in a future version of PHP) in
/home/customer/www/versatiletechnology.com.au/public_html/wp-content/themes/bones/single-versatile_product.php
on line
251
Warning
: Use of undefined constant type - assumed 'type' (this will throw an Error in a future version of PHP) in
/home/customer/www/versatiletechnology.com.au/public_html/wp-content/themes/bones/single-versatile_product.php
on line
244
Warning
: Use of undefined constant postId - assumed 'postId' (this will throw an Error in a future version of PHP) in
/home/customer/www/versatiletechnology.com.au/public_html/wp-content/themes/bones/single-versatile_product.php
on line
251
Warning
: Use of undefined constant type - assumed 'type' (this will throw an Error in a future version of PHP) in
/home/customer/www/versatiletechnology.com.au/public_html/wp-content/themes/bones/single-versatile_product.php
on line
244
Warning
: Use of undefined constant postId - assumed 'postId' (this will throw an Error in a future version of PHP) in
/home/customer/www/versatiletechnology.com.au/public_html/wp-content/themes/bones/single-versatile_product.php
on line
251
Warning
: Use of undefined constant type - assumed 'type' (this will throw an Error in a future version of PHP) in
/home/customer/www/versatiletechnology.com.au/public_html/wp-content/themes/bones/single-versatile_product.php
on line
244
Warning
: Use of undefined constant postId - assumed 'postId' (this will throw an Error in a future version of PHP) in
/home/customer/www/versatiletechnology.com.au/public_html/wp-content/themes/bones/single-versatile_product.php
on line
251
Warning
: Use of undefined constant type - assumed 'type' (this will throw an Error in a future version of PHP) in
/home/customer/www/versatiletechnology.com.au/public_html/wp-content/themes/bones/single-versatile_product.php
on line
244
Warning
: Use of undefined constant postId - assumed 'postId' (this will throw an Error in a future version of PHP) in
/home/customer/www/versatiletechnology.com.au/public_html/wp-content/themes/bones/single-versatile_product.php
on line
251
Warning
: Use of undefined constant type - assumed 'type' (this will throw an Error in a future version of PHP) in
/home/customer/www/versatiletechnology.com.au/public_html/wp-content/themes/bones/single-versatile_product.php
on line
244
Warning
: Use of undefined constant postId - assumed 'postId' (this will throw an Error in a future version of PHP) in
/home/customer/www/versatiletechnology.com.au/public_html/wp-content/themes/bones/single-versatile_product.php
on line
251
Warning
: Use of undefined constant type - assumed 'type' (this will throw an Error in a future version of PHP) in
/home/customer/www/versatiletechnology.com.au/public_html/wp-content/themes/bones/single-versatile_product.php
on line
244
Warning
: Use of undefined constant postId - assumed 'postId' (this will throw an Error in a future version of PHP) in
/home/customer/www/versatiletechnology.com.au/public_html/wp-content/themes/bones/single-versatile_product.php
on line
251
Warning
: Use of undefined constant type - assumed 'type' (this will throw an Error in a future version of PHP) in
/home/customer/www/versatiletechnology.com.au/public_html/wp-content/themes/bones/single-versatile_product.php
on line
244
Warning
: Use of undefined constant postId - assumed 'postId' (this will throw an Error in a future version of PHP) in
/home/customer/www/versatiletechnology.com.au/public_html/wp-content/themes/bones/single-versatile_product.php
on line
251
Warning
: Use of undefined constant type - assumed 'type' (this will throw an Error in a future version of PHP) in
/home/customer/www/versatiletechnology.com.au/public_html/wp-content/themes/bones/single-versatile_product.php
on line
244
Warning
: Use of undefined constant postId - assumed 'postId' (this will throw an Error in a future version of PHP) in
/home/customer/www/versatiletechnology.com.au/public_html/wp-content/themes/bones/single-versatile_product.php
on line
251
Warning
: Use of undefined constant type - assumed 'type' (this will throw an Error in a future version of PHP) in
/home/customer/www/versatiletechnology.com.au/public_html/wp-content/themes/bones/single-versatile_product.php
on line
244
Warning
: Use of undefined constant videoId - assumed 'videoId' (this will throw an Error in a future version of PHP) in
/home/customer/www/versatiletechnology.com.au/public_html/wp-content/themes/bones/single-versatile_product.php
on line
246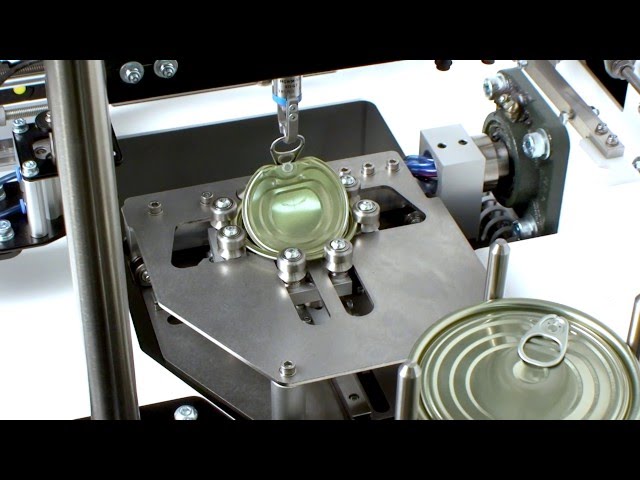 Warning
: Use of undefined constant type - assumed 'type' (this will throw an Error in a future version of PHP) in
/home/customer/www/versatiletechnology.com.au/public_html/wp-content/themes/bones/single-versatile_product.php
on line
244
Warning
: Use of undefined constant videoId - assumed 'videoId' (this will throw an Error in a future version of PHP) in
/home/customer/www/versatiletechnology.com.au/public_html/wp-content/themes/bones/single-versatile_product.php
on line
246