ACS-T34 – invading the world! Combined SpecMetrix & V.T. Automatic Coating Thickness Gauge. 
360º Automatic continuous scanning. Realtime waveform graphing displays true maximum, minimum and average coating thickness instantly.
Measures any standard beverage can diameters including 202, 204, 206, 211 and 300 cans with any height without changeover or stopping. Now features our dark night module for UV rim coat inspection.
Automatic tests include:
Coating Thickness
Internal lacquer – Neck, Wall, Chime & Dome
External lacquer – Over Varnish & Over Ink
Rim Coat – Rim Coat Thickness & Rim Coat Presence
FEATURES
Non-contact measurement
Measures wet and dry inks
Fully programmable coating thickness positions
Automatic, multisize and requires zero operator labour/influence.
Heat map – visible graph of coating distribution
Selectable up to 7 measurement bands
V2 Microprocessor Controller. No PC and no Microsoft Windows
15" Colour LCD touch screen interface
Four lane conveyor.
Ethernet Data Transfer.
USB port for program updates, settings backup and off line data storage.
INCLUDES
SpecMetrix Thickness Master – traceable to NATA/NIST
Operation manual including spare parts and safety test procedures.
Power lead to suit region.
Gauge Safety Test Report and record of safety feature testing.
Calibration certificate traceable to NATA/NIST
OPTIONAL EXTRAS
ACS-T34 Basic Spare Parts Kit.
Kit includes basic wear parts.
vTools Software Suite 
vTools includes:
mView
vCam
Remote diagnostics/settings
Barcode Scanner
Sprayer Ink Dot Detection System – LSM/ISG recognition 
Warning
: Use of undefined constant type - assumed 'type' (this will throw an Error in a future version of PHP) in
/home/customer/www/versatiletechnology.com.au/public_html/wp-content/themes/bones/single-versatile_product.php
on line
244
Warning
: Use of undefined constant postId - assumed 'postId' (this will throw an Error in a future version of PHP) in
/home/customer/www/versatiletechnology.com.au/public_html/wp-content/themes/bones/single-versatile_product.php
on line
251
Warning
: Use of undefined constant type - assumed 'type' (this will throw an Error in a future version of PHP) in
/home/customer/www/versatiletechnology.com.au/public_html/wp-content/themes/bones/single-versatile_product.php
on line
244
Warning
: Use of undefined constant postId - assumed 'postId' (this will throw an Error in a future version of PHP) in
/home/customer/www/versatiletechnology.com.au/public_html/wp-content/themes/bones/single-versatile_product.php
on line
251
Warning
: Use of undefined constant type - assumed 'type' (this will throw an Error in a future version of PHP) in
/home/customer/www/versatiletechnology.com.au/public_html/wp-content/themes/bones/single-versatile_product.php
on line
244
Warning
: Use of undefined constant postId - assumed 'postId' (this will throw an Error in a future version of PHP) in
/home/customer/www/versatiletechnology.com.au/public_html/wp-content/themes/bones/single-versatile_product.php
on line
251
Warning
: Use of undefined constant type - assumed 'type' (this will throw an Error in a future version of PHP) in
/home/customer/www/versatiletechnology.com.au/public_html/wp-content/themes/bones/single-versatile_product.php
on line
244
Warning
: Use of undefined constant postId - assumed 'postId' (this will throw an Error in a future version of PHP) in
/home/customer/www/versatiletechnology.com.au/public_html/wp-content/themes/bones/single-versatile_product.php
on line
251
Warning
: Use of undefined constant type - assumed 'type' (this will throw an Error in a future version of PHP) in
/home/customer/www/versatiletechnology.com.au/public_html/wp-content/themes/bones/single-versatile_product.php
on line
244
Warning
: Use of undefined constant postId - assumed 'postId' (this will throw an Error in a future version of PHP) in
/home/customer/www/versatiletechnology.com.au/public_html/wp-content/themes/bones/single-versatile_product.php
on line
251
Warning
: Use of undefined constant type - assumed 'type' (this will throw an Error in a future version of PHP) in
/home/customer/www/versatiletechnology.com.au/public_html/wp-content/themes/bones/single-versatile_product.php
on line
244
Warning
: Use of undefined constant postId - assumed 'postId' (this will throw an Error in a future version of PHP) in
/home/customer/www/versatiletechnology.com.au/public_html/wp-content/themes/bones/single-versatile_product.php
on line
251
Warning
: Use of undefined constant type - assumed 'type' (this will throw an Error in a future version of PHP) in
/home/customer/www/versatiletechnology.com.au/public_html/wp-content/themes/bones/single-versatile_product.php
on line
244
Warning
: Use of undefined constant postId - assumed 'postId' (this will throw an Error in a future version of PHP) in
/home/customer/www/versatiletechnology.com.au/public_html/wp-content/themes/bones/single-versatile_product.php
on line
251
Warning
: Use of undefined constant type - assumed 'type' (this will throw an Error in a future version of PHP) in
/home/customer/www/versatiletechnology.com.au/public_html/wp-content/themes/bones/single-versatile_product.php
on line
244
Warning
: Use of undefined constant postId - assumed 'postId' (this will throw an Error in a future version of PHP) in
/home/customer/www/versatiletechnology.com.au/public_html/wp-content/themes/bones/single-versatile_product.php
on line
251
Warning
: Use of undefined constant type - assumed 'type' (this will throw an Error in a future version of PHP) in
/home/customer/www/versatiletechnology.com.au/public_html/wp-content/themes/bones/single-versatile_product.php
on line
244
Warning
: Use of undefined constant postId - assumed 'postId' (this will throw an Error in a future version of PHP) in
/home/customer/www/versatiletechnology.com.au/public_html/wp-content/themes/bones/single-versatile_product.php
on line
251
Warning
: Use of undefined constant type - assumed 'type' (this will throw an Error in a future version of PHP) in
/home/customer/www/versatiletechnology.com.au/public_html/wp-content/themes/bones/single-versatile_product.php
on line
244
Warning
: Use of undefined constant postId - assumed 'postId' (this will throw an Error in a future version of PHP) in
/home/customer/www/versatiletechnology.com.au/public_html/wp-content/themes/bones/single-versatile_product.php
on line
251
Warning
: Use of undefined constant type - assumed 'type' (this will throw an Error in a future version of PHP) in
/home/customer/www/versatiletechnology.com.au/public_html/wp-content/themes/bones/single-versatile_product.php
on line
244
Warning
: Use of undefined constant postId - assumed 'postId' (this will throw an Error in a future version of PHP) in
/home/customer/www/versatiletechnology.com.au/public_html/wp-content/themes/bones/single-versatile_product.php
on line
251
Warning
: Use of undefined constant type - assumed 'type' (this will throw an Error in a future version of PHP) in
/home/customer/www/versatiletechnology.com.au/public_html/wp-content/themes/bones/single-versatile_product.php
on line
244
Warning
: Use of undefined constant postId - assumed 'postId' (this will throw an Error in a future version of PHP) in
/home/customer/www/versatiletechnology.com.au/public_html/wp-content/themes/bones/single-versatile_product.php
on line
251
Warning
: Use of undefined constant type - assumed 'type' (this will throw an Error in a future version of PHP) in
/home/customer/www/versatiletechnology.com.au/public_html/wp-content/themes/bones/single-versatile_product.php
on line
244
Warning
: Use of undefined constant postId - assumed 'postId' (this will throw an Error in a future version of PHP) in
/home/customer/www/versatiletechnology.com.au/public_html/wp-content/themes/bones/single-versatile_product.php
on line
251
Warning
: Use of undefined constant type - assumed 'type' (this will throw an Error in a future version of PHP) in
/home/customer/www/versatiletechnology.com.au/public_html/wp-content/themes/bones/single-versatile_product.php
on line
244
Warning
: Use of undefined constant postId - assumed 'postId' (this will throw an Error in a future version of PHP) in
/home/customer/www/versatiletechnology.com.au/public_html/wp-content/themes/bones/single-versatile_product.php
on line
251
Warning
: Use of undefined constant type - assumed 'type' (this will throw an Error in a future version of PHP) in
/home/customer/www/versatiletechnology.com.au/public_html/wp-content/themes/bones/single-versatile_product.php
on line
244
Warning
: Use of undefined constant postId - assumed 'postId' (this will throw an Error in a future version of PHP) in
/home/customer/www/versatiletechnology.com.au/public_html/wp-content/themes/bones/single-versatile_product.php
on line
251
Warning
: Use of undefined constant type - assumed 'type' (this will throw an Error in a future version of PHP) in
/home/customer/www/versatiletechnology.com.au/public_html/wp-content/themes/bones/single-versatile_product.php
on line
244
Warning
: Use of undefined constant postId - assumed 'postId' (this will throw an Error in a future version of PHP) in
/home/customer/www/versatiletechnology.com.au/public_html/wp-content/themes/bones/single-versatile_product.php
on line
251
Warning
: Use of undefined constant type - assumed 'type' (this will throw an Error in a future version of PHP) in
/home/customer/www/versatiletechnology.com.au/public_html/wp-content/themes/bones/single-versatile_product.php
on line
244
Warning
: Use of undefined constant postId - assumed 'postId' (this will throw an Error in a future version of PHP) in
/home/customer/www/versatiletechnology.com.au/public_html/wp-content/themes/bones/single-versatile_product.php
on line
251
Warning
: Use of undefined constant type - assumed 'type' (this will throw an Error in a future version of PHP) in
/home/customer/www/versatiletechnology.com.au/public_html/wp-content/themes/bones/single-versatile_product.php
on line
244
Warning
: Use of undefined constant postId - assumed 'postId' (this will throw an Error in a future version of PHP) in
/home/customer/www/versatiletechnology.com.au/public_html/wp-content/themes/bones/single-versatile_product.php
on line
251
Warning
: Use of undefined constant type - assumed 'type' (this will throw an Error in a future version of PHP) in
/home/customer/www/versatiletechnology.com.au/public_html/wp-content/themes/bones/single-versatile_product.php
on line
244
Warning
: Use of undefined constant postId - assumed 'postId' (this will throw an Error in a future version of PHP) in
/home/customer/www/versatiletechnology.com.au/public_html/wp-content/themes/bones/single-versatile_product.php
on line
251
Warning
: Use of undefined constant type - assumed 'type' (this will throw an Error in a future version of PHP) in
/home/customer/www/versatiletechnology.com.au/public_html/wp-content/themes/bones/single-versatile_product.php
on line
244
Warning
: Use of undefined constant videoId - assumed 'videoId' (this will throw an Error in a future version of PHP) in
/home/customer/www/versatiletechnology.com.au/public_html/wp-content/themes/bones/single-versatile_product.php
on line
246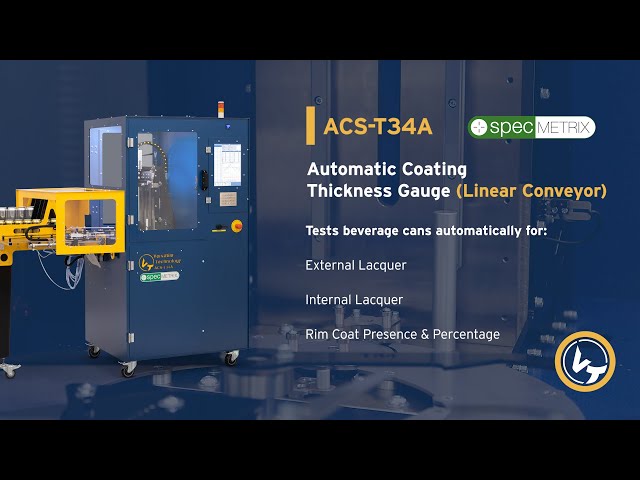 Warning
: Use of undefined constant type - assumed 'type' (this will throw an Error in a future version of PHP) in
/home/customer/www/versatiletechnology.com.au/public_html/wp-content/themes/bones/single-versatile_product.php
on line
244
Warning
: Use of undefined constant videoId - assumed 'videoId' (this will throw an Error in a future version of PHP) in
/home/customer/www/versatiletechnology.com.au/public_html/wp-content/themes/bones/single-versatile_product.php
on line
246